Meaningful Leadership
Memorable Ideas
Magnetic Organizations
 The MacPhie Way
We apply our magnetism philosophy to engagements that are inclusive, energizing and motivating. We believe in co-creation – and helping our clients get to their best result. That's the MacPhie way.
Find out more about what makes us different.
Our Clients
"The MacPhie team empowered us to continue performing at a high level through a period of exponential growth. We needed to protect our source of competitive advantage - our culture and MacPhie's approach was one of collaboration and co-creation, ensuring buy-in from all departments and levels of management during the development of our cultural roots framework.  The cultural tools we have now influence our hiring and daily operations in a way that harnesses our culture. I know it's working because our guiding principles have entered our daily lexicon and allow us to keep one another accountable with a shared understanding of HOW we uniquely succeed."
Jordan Sinclair, Vice President - Communications & Media, Canopy Growth Corporation
Our Clients
"Working with MacPhie to develop our inaugural strategic research plan was a highly rewarding and enriching experience. The MacPhie team have a different approach than many firms – they listen intently and become attune to the culture and needs of an organization. When working with us, they were not interested in developing a new version of the same template used for other organizations; they genuinely wanted to develop a plan that was unique and represented our community. Simultaneously, MacPhie pushed us to think differently, to explore different avenues, and look at things through different lenses. The entire MacPhie team is fantastic, authentic, inspiring, and easy to work with – I can't say enough about them and can't recommend them more strongly."
Sarah Howe, Executive Director, The Research Institute of St. Joe's Hamilton
Our Clients
"I've worked with many consultants over the years and MacPhie is by far the most comprehensive, thorough and innovative. When they commit to something, it is always delivered on time and complete. While attending to the smallest detail, they still manage to challenge thinking and inspire each person to be creative and their personal best. It is joy to work with Hugh and his team."
Louise Bradley, President and CEO, Mental Health Commission of Canada
Our Clients
"For many years, the OHA has trusted the professionals at MacPhie. From facilitation to strategy development to qualitative research, they consistently deliver tremendous value and insight to our organization. They are genuinely focused on anticipating and servicing client needs, and, unlike so many other firms, they actually deliver on this promise time and time again."
Anthony J. Dale, President and CEO, The Ontario Hospital Association
Our Clients
"MacPhie exceeded our expectations when they facilitated a planning process and drafted the revised UTSC strategic plan. This was the first formal plan to be approved through the full University governance cycle, and it was received with unanimous support at all levels. We enjoyed the full benefit of having an external non-partisan team engage with stakeholders to hear their concerns, and then having our administrative team work with them to address those concerns in the development of the plan. Hugh and his team were outstanding at partnering with us to develop an exceptional strategic plan."
Andrew Arifuzzaman, Chief Administrative Officer, University of Toronto Scarborough
Our Clients
"MacPhie and Company has a special ability to bring clarity to strategic, communication, and transformation challenges. They've helped me bring business clarity to public policy challenges that demanded the attention of decision makers; strategic clarity to an important campaign planning process; and, operational clarity that improved collaboration between team members. Every leader tackling complex problems would benefit from a conversation with MacPhie."
David Simmonds, VP Government Affairs, McKesson Canada
Our Clients
"Over the last several years, the MacPhie Team has helped my organization resolve some meaty challenges and capitalize on some big opportunities. The thinkers at MacPhie are always able to quickly gain a deep understanding of different facets of our business, which allows them to get to the root cause of the issue or the kernel of the opportunity. And upon that realization, they provide practical and relevant insights that are actionable – their recommendations aren't too small that they're not worth pursuing, and not so grandiose that they're too scary to chase."
Adam Hutton, former Vice President Adoption and Strategic Partnerships, Ontario Telemedicine Network
Our Clients
"We partnered with MacPhie when we needed to do a complete assessment of our strategy, Vision, Mission, and Guiding Principles.  They exceeded our expectations when they facilitated the whole planning, engagement, and execution process. This was the first formal plan to be approved through our Board of Directors and the outputs we produced were best in class. Our Vision "For everyone to love our food as much as we do", in tandem with our strong guiding principles have allowed us to stay on strategy and deliver on our Objectives and Key Results. Hugh and his team were an amazing partner for us and we developed and executed on an exceptional strategic plan."
Jason Longden, Chief Executive Officer, Fine Choice Foods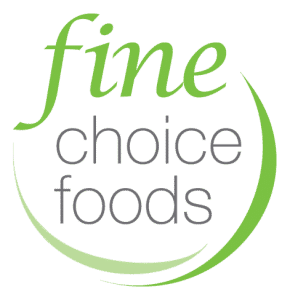 Our Clients
The MacPhie Team supported us in developing a brand narrative and key messages to position the University of Guelph-Humber in an increasingly competitive post-secondary market. Going into this work, I wasn't sure what to expect, but I was impressed not only by how right the end products are, but also by how useful, thought-provoking and fun the entire process was. The MacPhie team was diverse in their skill set and really were able to lead us through what could have been a difficult process. The team at MacPhie truly got to know us and the unique aspects of our institution and team. I felt like when we spoke, they really listened and we developed a meaningful, collaborative partnership that was - and still is - of immense value to the University. 
Caroline Grech, Department Head, Communications and Public Affairs, University of Guelph-Humber
372 Bay Street
Suite 1703
Toronto, ON
M5H 2W9
© Copyright 2023. All Rights Reserved.